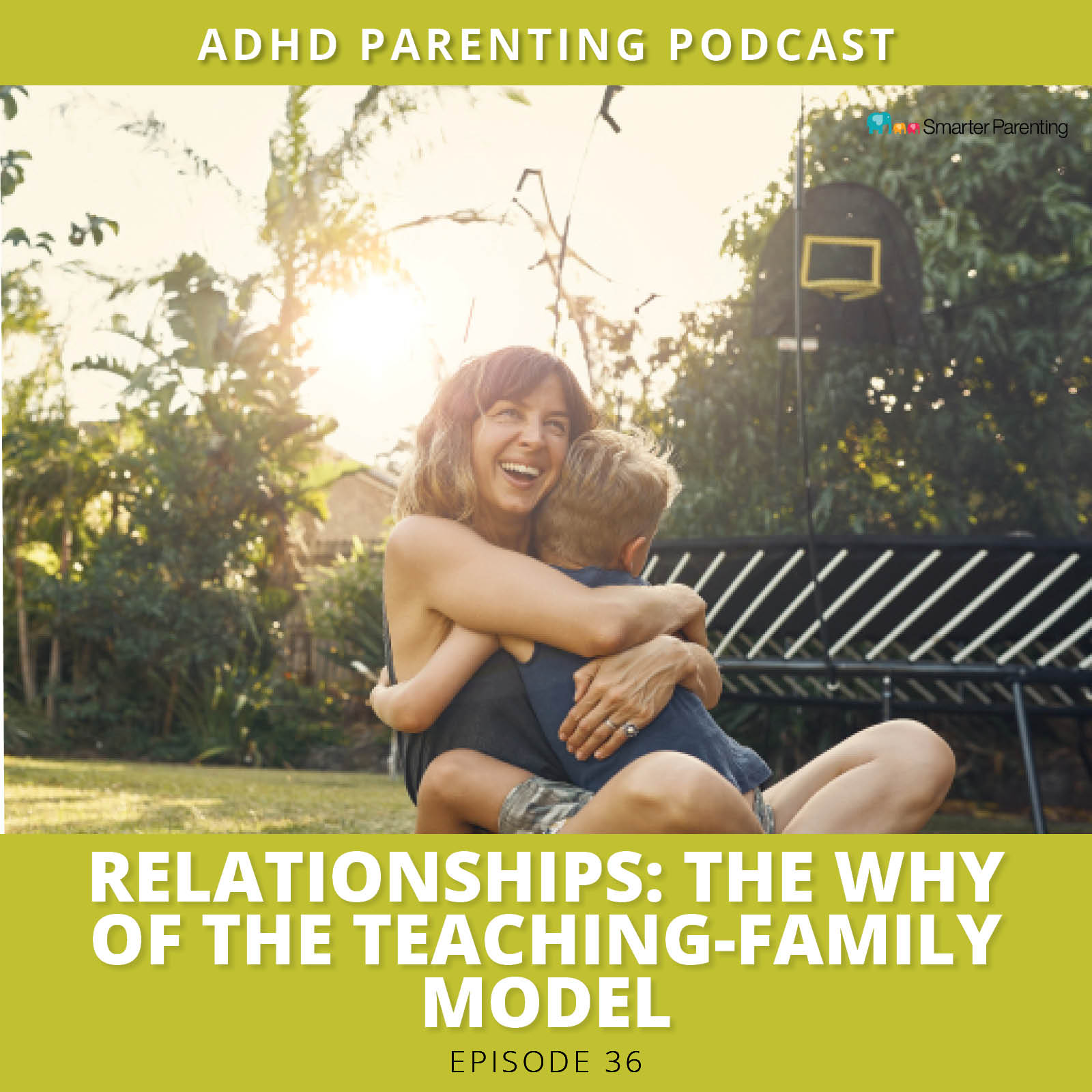 Smarter Parenting uses the Teaching-Family Model to help parents in strengthening relationships. It's the "why" of what we do. We want all families to be happy, healthy, and prosperous and to reinforce positive relationships. When strengthening relationships is the goal, doing the work is easy as we understand the purpose.
Learning how to be successful is a skill that families can learn. The Teaching-Family Model gives parents concrete steps that can be used over and over to get the desired results. The Teaching-Family Model teaches parents how to harness success and strengthen relationships and is used by agencies around the world.
The Teaching-Family Model is a specific Behavior Model that helps parents in raising kids so that they can navigate the world successfully as the role of parents is to teach our kids how to function without us.
The five elements of the Teaching-Family Model helps parents understand the Why, When, What, Where, and How.
The Why is the relationships portion. We teach behavior skills because we want to build and maintain strong relationships. The why changes our focus as we ask ourselves, "Is this strengthening or damaging our relationship?"
When tells us when we should be teaching the skills for the learning to be most optimal.
What is the actual steps of the skills. It's dong the skill "recipe" so we can get the desired outcome.
Where is understanding the relationship and where you and your child are emotionally.
How is Role-playing and is doing the skill. Role-play is practicing so that kids can understand and do the steps of the "recipe."
Sometimes we need a little help in putting together the five elements of the Teaching-Family Model. That's where ADHD Parenting Coach Siope Kinikini can help. Using the five elements of the Teaching-Family Model, he will show you what your family needs to do in strengthening relationships.
For a free 15-minute mini-session sign-up today! https://www.smarterparenting.com/coaching/
Learn more about the 5 elements of Teaching-Family Model by visiting Smarter Parenting https://www.smarterparenting.com