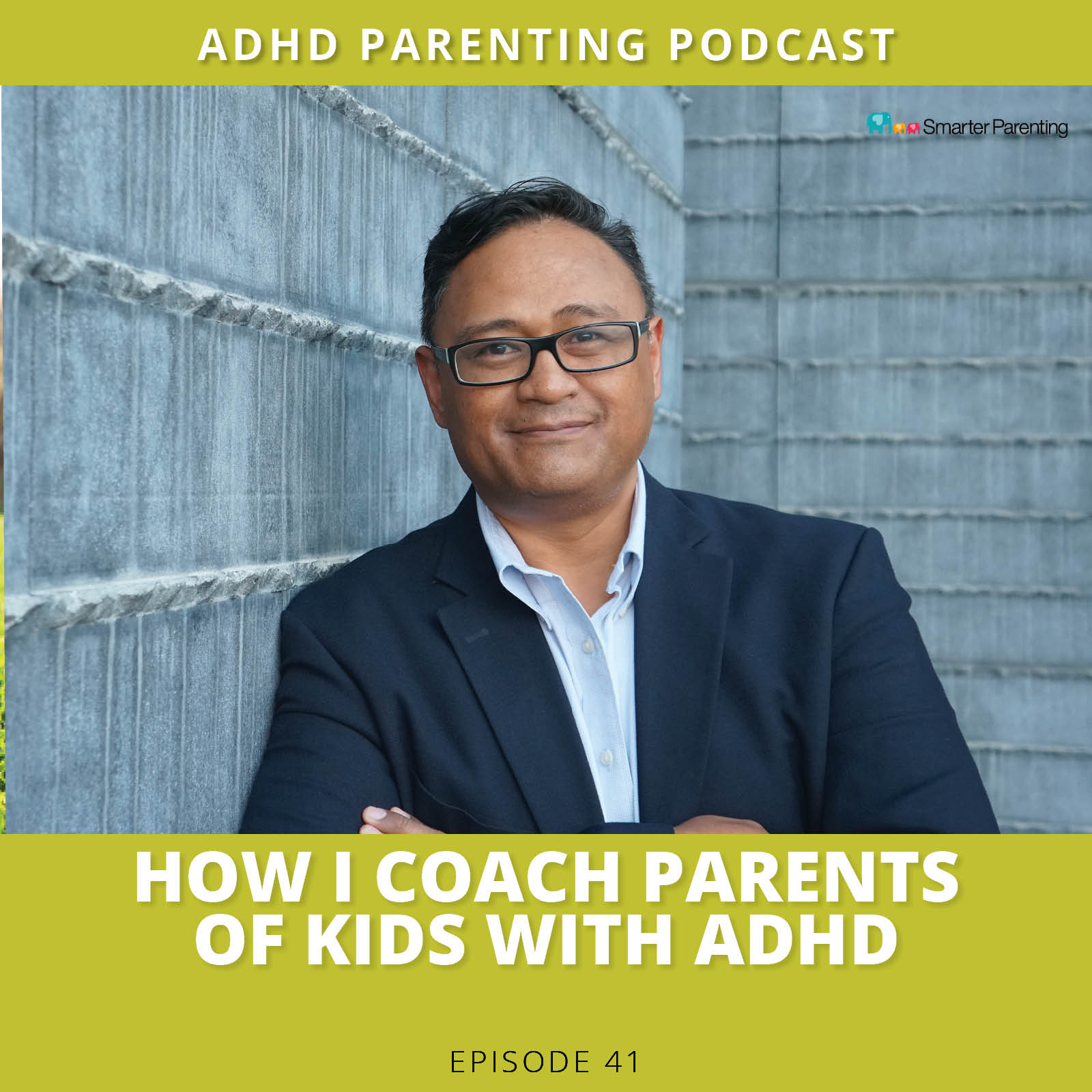 ADHD parenting coach, Siope Kinikini, is often asked how he coaches parents and families. In episode 41, he walks through what an ADHD Parenting Coaching session looks like using the five elements of the Teaching-Family Model.
The five elements of the Teaching-Family Model are: What, where, how, when and
Many parents ask, "What do I do" but that question is too open to be useful. The first element, "What skills am I going to use?" allows parents to start looking specifically at issues and find solutions.
Element two is, "Where am I teaching this?" A parent needs to look at where in their schedule would teaching be most effective. It also means looking at where is my child's understanding and teaching to that to create success.
Element three is, "How do I teach?" The behavior skills on Smarter Parenting answer how as they have specific steps that outline how parents should respond. These steps take out the guess-work and help parents focus on repairing relationships.
Element four is, "When do I know if they understand?" It will take some time, which is why Role-playing or practicing is vital to help them learn new behaviors. You'll know they understand what you're teaching when they're able to do it multiple times on their own.
Lastly, element five is "The Why." Why are we so passionate about helping families? We want to strengthen families and show parents how to raise kids that can navigate the world around them.
The behavior skills taught on Smarter Parenting helps parents accomplish these five elements. Which, in turn, reduces stress and anger and improves communication and relationships.
Sometimes we all need a parenting friend to help us. If you need some individualized help, we would love to help with ADHD Parenting Coaching. Where we will go into details with the problems your family is facing and determine an individual course of action that will allow you to get the outcomes you want. We want all parents to be able to take advantage of the opportunity to be coached and offer free 15-minute mini-session.
Sign up for a free ADHD Parenting Coaching 15-minute mini-sessionhttps://www.smarterparenting.com/coaching/