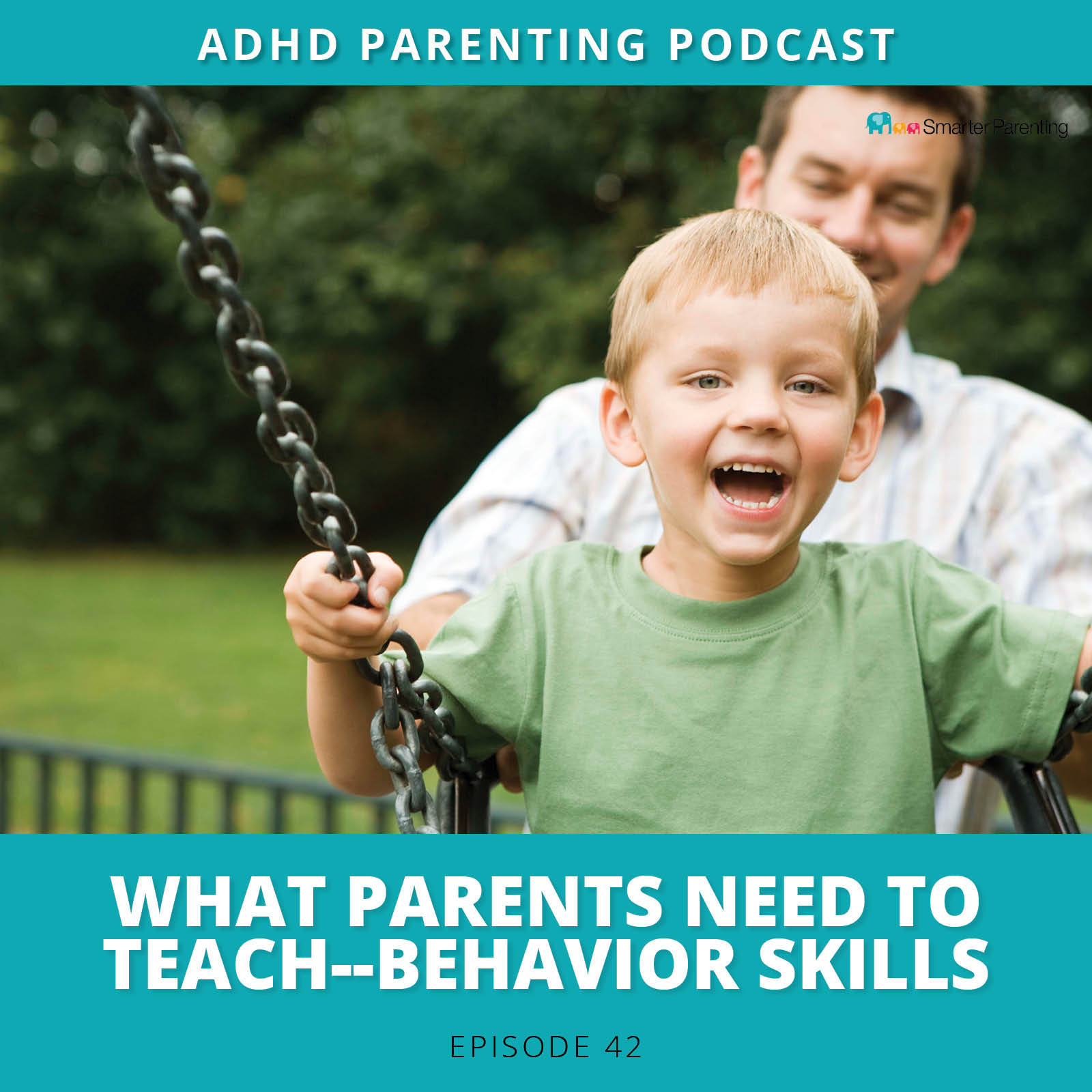 The third element of ADHD Parenting Coaching is what. What should I teach to help my kids be successful and create a better family life? The answer to the question is simple. Parents should be teaching behavior skills. Behavior skills set expectations and allow families to build strong bonds. Behavior skills make parents' lives more comfortable as they reduce frustration, anger, and feelings of hopelessness.
In the 1960s, 20 million dollars of research was done into successful parenting techniques. The study found was that successful parents did very similar things. Sometimes parents understood what they were doing, and other times they didn't. Researchers determined that parents could be taught how to be successful parents and the behavior skills of 
Teaching-Family Model was born. The behavior skills of the Teaching-Family Model are parenting guides that give parents the steps and words they need to implement the skill successfully.
Each behavior skill is on SmarterParenting.com is broken down into concrete steps. These steps help parents know what to do and how to do it. Each behavior skills creates a different outcome.
For almost 60 years, parents, teachers, therapists, and other personnel have used the Teaching-Family Model to help kids and families find success. It works! Studies have confirmed that teaching behavior skills are possible and create favorable outcomes.
The goal of using behavior skills is to teach your child how to navigate the world without you. The steps of the skills are pretty straightforward. Sometimes parents struggle in the implementation of them and need some help with parenting skills
ADHD Parenting Coaching allows our ADHD expert, Siope Kinikini, to look at your family's needs and determine a tailored action plan. 
Sign-up for a free 15-minute mini-session and watch the behavior skills of the Teaching-Family Model transform your life.
For full show notes and transcripts visit: https://www.smarterparenting.com/adhd-parenting-podcast/
https://www.smarterparenting.com/coaching/ Parenting Coaching free 15-minute mini-session: