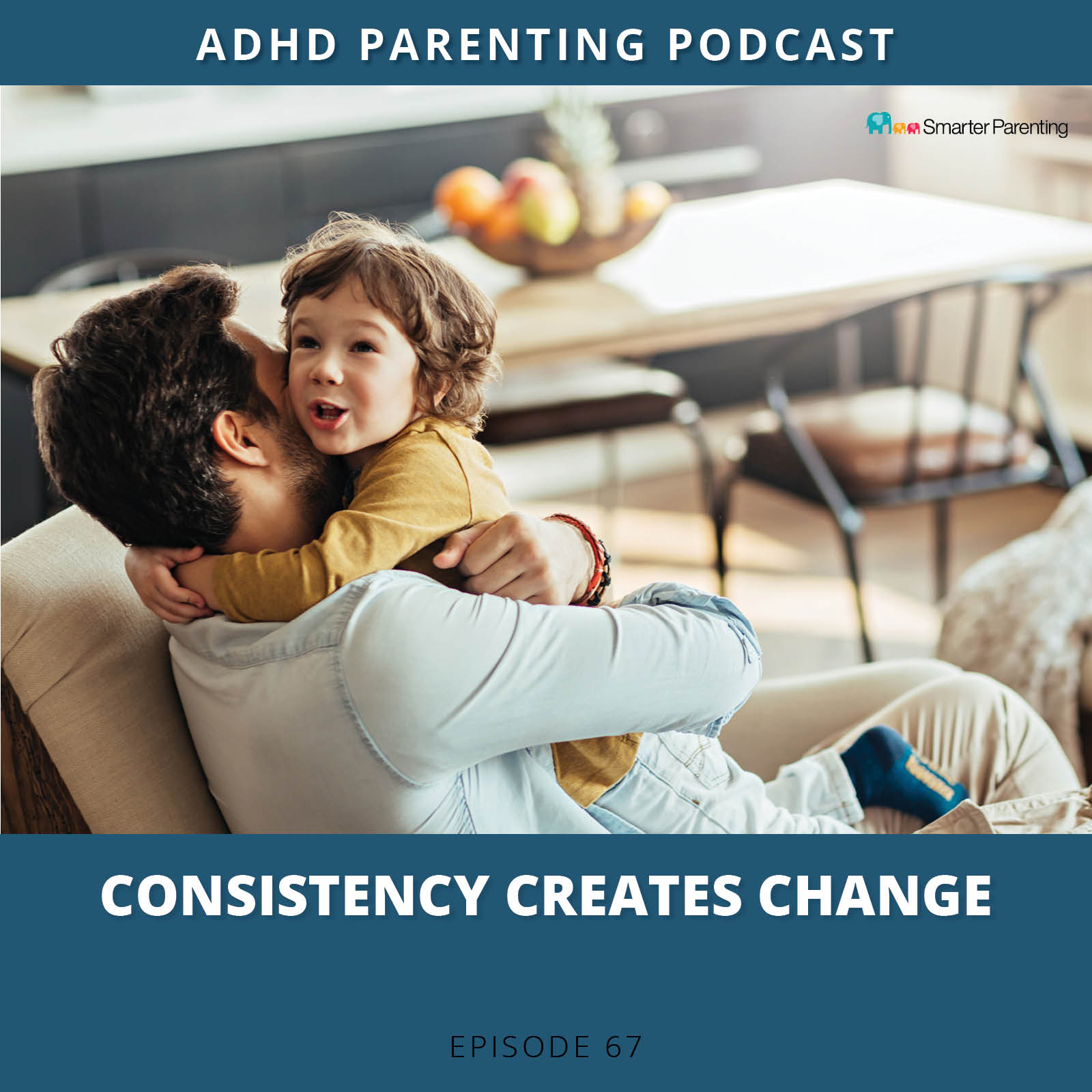 Lasting change in behavior doesn't just happen. Creating lasting change is not a quick-fix. Change requires a parent to be consistent over and over as consistency creates change. When changing a child's behavior, remember that small, daily improvements lead to long-term success. 
Success in parenting requires parents to take an honest look at their strengths and weaknesses. For most parents, success will come when they can focus on their strengths and know what they can realistically do. Setting goals that you won't be able to follow through creates frustration for you and your child and will put a strain on your relationship.
If you set goals that are dependent on your child doing a specific behavior every time, you're destined to be frustrated and not find success. When setting goals, parents should always focus on setting goals for things they can control. You may not be able to control how your child will react, but you can control what you will do. 
When focusing on things to change, start with one behavior. Once you and your child has mastered that behavior, then add another behavior. The first change usually takes the longest for your child to implement, so don't give up if the change isn't happening as quickly as you'd like. Each change you implement after the first will be easier for you and your child. 
We won't be perfect parents, but we can be consistent parents in changing a child's behavior. Success is not having your child behave the way you want them to act; success is being able to follow through every time no matter how your child reacts. 
When you are consistent, it tells your child that they matter as the child doesn't have to "guess" at they'll get in trouble for or what they won't. Consistency will help you and your child build a healthy relationship. Being consistent also prepares them to navigate the world without your help as it shows them that the world has rules that need to be followed.
To learn the behavior skills on Smarter Parenting visit: https://www.smarterparenting.com/lesson/
For more information about how Smarter Parenting uses the Teaching-Family Model, visit the episode podcast page on SmarterParenting.com https://www.smarterparenting.com/adhd-parenting-podcast/
If you are looking for specific help in knowing how to teach behavioral skills, join the Smarter Parenting Club.