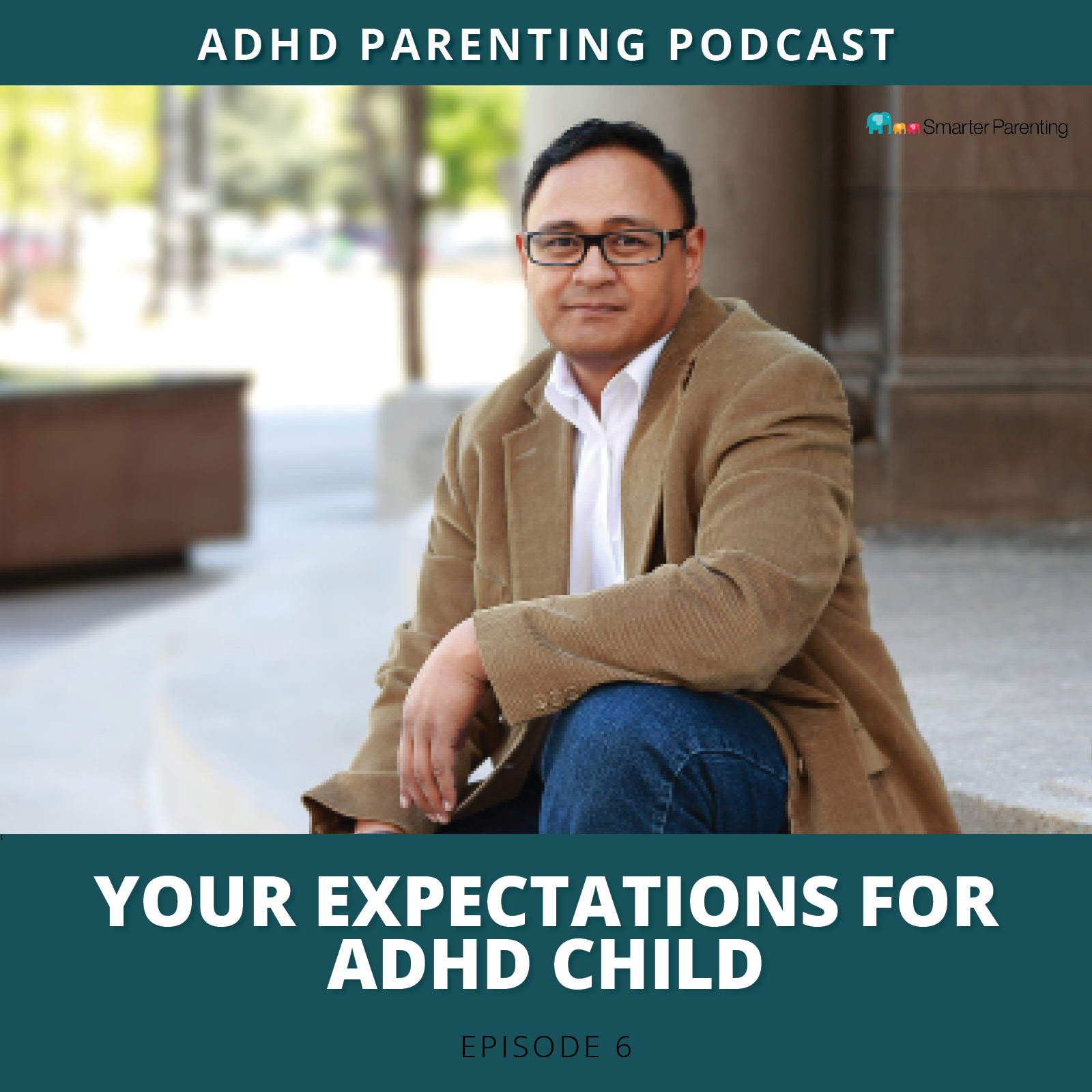 I hear from parents how difficult parenting ADHD child is. They tell me that they want their child to be normal and successful. Instead, they feel judged, isolated, frustrated, overwhelmed, and often, like they've failed their child.  
Parents, I can not say this loudly enough; you are not failing your child. Your stress, worry, and frustration is evidence that you are doing your best to help them.
Raising a child who has been diagnosed with ADHD requires a mind shift. If you have the same expectations for your ADHD as you do for your other child, you are setting yourself up for failure. It's normal to want your ADHD child to act, think, and behave a certain way, but the truth is they won't. That disconnect between how you want them to act and how they act is where that isolation, frustration, and exhaustion starts.
All parents have unrealistic expectations for their child. That is completely normal. As a parent, our expectations for ADHD child is that expect them to be "just like everybody else" that we aren't able to meet them where they are.
What do we mean by that? It means that we need to take a step back and have realistic expectations based on their ability. Instead of wanting our child to sit still for 30 minutes and become frustrated when they don't, we set an expectation that is achievable for our child. Which may only be 2, 3, or 10 minutes. When our child becomes restless after 2,3, or 10 minutes we don't become all stressed and upset. That was what we expected they'd do, and we're already prepared to handle it.
We're telling you not to have expectations, instead, we're wanting you to focus on helping your child move forward and improve where they're at now. It's meeting them at their level. We talked in greater detail about changing our thoughts in episode 1. We recommend you listen to it if you're having trouble changing expectations for your ADHD child.
How to help a child with ADHD is to not compare them to other children and to focus on having realistic expectations of what they can do. As you believe in them and meet them where they are at, you are giving your child the tools they need to be successful as they will feel less judged and less pressure to be something they're not.
By empowering ADHD parents with the mind frame to change the expectations for ADHD child, Siope Kinikini shows families how they can heal.
Visit the ADHD Smarter Parenting Podcast homepage: https://www.smarterparenting.com/adhd-parenting-podcast/